I was talking to a friend last week about how easy it is to get bogged down with the small stuff in life, the nuisances, the things that irritate you, the annoying people we deal with each day and the stuff that keeps our minds spinning and makes us forget, who we are, why we are here and what our life means to us.  Its so easy to get caught up in the minor details of our life and forget the bigger picture when we make those smaller details bigger than they should be.
I was reminded of this recently, when I was worrying about something I really couldn't change and questioned myself, did it really matter in the big scheme of things? A small minor thing bothering me now is minuscule when you look at the amount of time I still plan to spend breathing on this earth, this moment, right now is such a tiny part of that life.
This is so important to remember when we are caught up in the smaller details of our lives, that it too will pass and all the worrying and churning around in my head wont be the least bit important to me in 10, 20 or 30 years time, if in fact I am blessed to still be here. And that point stops me every time these days…that turning 53 this year means I am definitely over the middle age mark and since crossing the threshold into my fifties a few years back I now see every day as a blessing.
I recall a long time ago, when I was a young girl in primary school we were asked to think of what we might be doing when we were thirty or forty and I thought then gosh, that is so old. Each year I as I get another year older I realise more and more that each day is very precious to me which is why I love to spend the time around my birthday usually treating myself to a whole week of relaxing, contemplating my life and generally doing what I love to do, sleeping in, sitting by the fire in winter with a pile of books, planning, dreaming and thinking of how I want the next year of my life to look like.
This time next year I will be somewhere on Lake Como, Italy with my husband at the end of what is going to be the trip of our lives.  I will have ticked off a few bucket list items by the time I am there, one of which will be having finally travelled across the world with my husband. Today we have just over 9 months until we walk out our front door for 3 months. I have always wanted to spend another birthday on the other side of the world, so next year I get to have that experience once again but for now, the next best thing to travelling for me is spending time at home just pottering around in one of the nicest places I love, my home, my haven.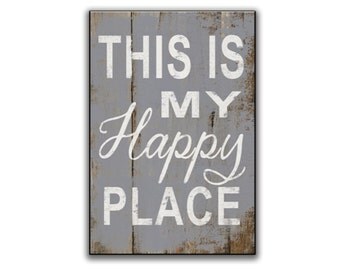 This next year will be a big one for us, a time for a new adjustment, Bill's retirement in approximately 3 months time. It will be a time for change, going back to one salary and together making the changes in our lives that we need to make this work.  The best birthday present I can give myself this year is to spend a bit of time this week imagining how I want my life to look like in just over 10 years time when I too will be starting to look towards retirement.  It's no point turning up then wondering if we are going to be alright, the time is now to begin to put things into place that will make the difference when that time comes…the planner in me loves this idea….