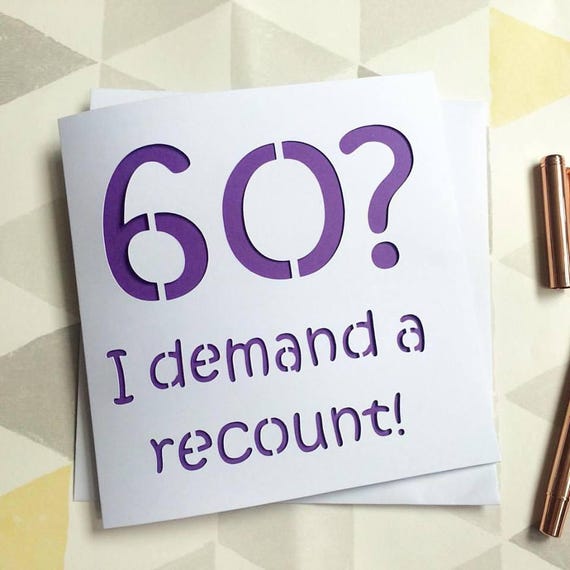 My husband turned 60 this week.
When I first met him he was 29 years old.  That was in April of 1988. Later that year we celebrated his 30th birthday and I honestly cannot tell you what we did to mark the significant year but I do recall the months leading up to it because he thought it was sooooo old and was really dreaded turning 30 that year.  I, at the time, a young 24 year old, could not understand what all the fuss was about, thinking, we all will turn 30 at some point, just celebrate it and have a good time!
I vowed from then on we would celebrate every birthday and have fun doing so as I have always honoured each and every birthday as the one special day we get to call our own. And I have made sure that we have done exactly that for each and every subsequent birthday that followed the first dreaded one we shared as a couple. Thirty years have now gone by since that initial fear of turning 30 and the conversations of concern leading up to it have well faded away. Just think if he had missed out on the last 30 years of his life?
This is what he got up to with much to celebrate:
Over the past 30 years, my husband has bought up 3 children, watched them grow into adults and welcomed lovingly two gorgeous grandchildren into this world.  In that time he has owned 20 different cars, played his most treasured game of cricket for many years, then coached his son's cricket team for a number of years being a wonderful mentor to a group of fine young boys. Over this time, he held 3 jobs, he was a fit skilled labourer cementing some of his handiwork on some of the tall buildings in the city of Melbourne, then when the building industry went bust early 1990 he rejoined the army to ensure we would always have a roof over our heads.  He proudly served for his country and was an active serving member of the Australian Army for 11 years and after leaving the Army he then worked for the Department of Defence for a further 12 years ending with his last post at the most beautiful Fort Queenscliff which he retired from 12 months ago.
In the past 30 years, he has lived in 8 different houses in different locations and owned 2 of them, the last one currently in his 'forever' home. He has had many hobbies over this time which have kept him occupied and made him smile, as he has busied himself collecting cricket bats and model cars from all over the world.
He has been the caretaker to 3 dogs, the last being our most precious Tammy girl who went to doggy heaven a year ago and two cats who are the loves of his life and keep him company around the house now while I am at work.
And lastly he has managed to fulfil one of his most treasured dreams to visit New York and walk across the Brooklyn Bridge, a dream he never actually believed would happen, but he married a dreamer and together we saw both our dreams come to fruition this year. Not only did he visit New York but many other places he never thought he could see himself standing in reality, but earlier this year he got to sail through the Polynesian seas of New Caledonia and Tahiti on a most amazing cruise from Sydney all the way to Hawaii, then fly first class over to the USA Mainland which then took him on a whirlwind exciting trip through San Francisco riding cable cars and walking across the famous Golden Gate Bridge, on to LA to have a wonderful day in Disneyland then on to Hollywood to walk down the Walk of Fame to find one of his all-time favourite actors star, Ben Johnson.  After that, it was off to Phoenix Arizona and a trip up to the Grand Canyon, then over to New York City to visit a city he had only ever seen on the TV via countless of American sitcoms and movies and had secretly dreamed of one day crossing the Brooklyn Bridge. The day his dream became a reality is a moment I will never forget, a priceless beautiful moment we shared together. And it didn't stop there. There were more flights crossing over the Northern Hemisphere landing in London, experiencing Eurail to the cities of York and Edinburgh, then flying over to Amsterdam, travelling down through Belgium to Bruge and finishing Europe in Paris, Avignon and Arles before flying home via Singapore back to the quiet little life that we truly love!
And…
to think
that this guy didn't
think life would be that exciting after turning 30!!
Now granted, our trip this year was indeed a trip of a lifetime and was definitely a once in a lifetime event but, there is still so much more living to do, travelling to parts of Australia and maybe trip to New Zealand is also on our list of things in the next few years.  Besides travel, we have a lot of renovating and fixing up our home with plenty of ideas to work through,  and I love that now at this stage of our lives, we get to do what we want ,when we want, and only need to worry about what each other thinks. With age, definitely comes the beautiful freedom to live your life on your terms 🙂
Yes, this birthday is definitely a big one, but the way I see it is, how wonderful to still be here, particularly after his health scare of stroke diagnosis, to still be alive and living your life how you want to every day. So, as we approach the beginning of a new decade of your life,  I just wanted to remind you how far you have come and to say:
Happy Birthday love,
I am so blessed that
we have had
the last 30 years
on this earth together xx