Tags
christmas, Christmas @mybeachretreat, Christmas cards, Christmas carols, Christmas decorations, Christmas trees, daughters, edible gifts, family, feeling calm, handmade gifts, holidays, O Holy Night, parents, remembering Christmas, siblings, special gifts
Don't you just love home made pressies, I know I do.
They come wrapped with love, usually imperfect but so beautiful and you know that the gift giver is really giving you 'their gift'
Gearing up for Christmas 2015, I  decided to spend some time making edible gifts for my colleagues at work and those at Bill's work – they went down a treat but mostly they gave us reason to smile, for nobody really knows besides the two of us what it has taken to move our whole life down here and be finally blessed with both of us working locally, so we wanted to give back this year to say
'Thanks, for having us in your lives, we couldn't be happier'
Christmas time from my childhood was spent deep in tradition. We went to Church on the day early morning then came home and cooked a traditional Christmas dinner, Dad's famous french onion soup for entree, Mums roast with gravy for lunch and desert was always Christmas pudding with the eight of us gathered around a beautifully laden table with Mum's best plates and cutlery and polished silver which only came out once a year.
I recall each Christmas Eve spending my days on the lounge room floor as Mum handed me her 'silver candlesticks, teapot and other beautiful 'glass wares' which were her pride and joy to clean and polish for the big day. That evening we always celebrated with Mum's side of the family, where my aunts and uncles would stream in for a festive evening of singing Christmas carols and present giving.  Then we would retire to bed only to get up early the next day for more present unwrapping. It was a highlight each year which I absolutely loved.
Nowadays our Christmas is a little less hectic with our children grown up we decided a few years ago to do Kris Kringle, so we each get a present but it doesn't send us broke at this time of the year.  I have vowed to have every Christmas at home from here on.  My parents did that and I want to continue their tradition of Christmas in my home.
This week, we all gathered together as some had other commitments for Christmas Day and I received a most beautiful gift from my daughter. It was handmade with hours of love and attention, wit and humour, honouring her creative talents which I adore.
When she was around 15 she decided to become a vegetarian and from that moment has taught herself many wonderful skills of cooking a skill I  have admired for the past 10 years.
This week, my daughter made me her very own recipe book with all of those recipes I have tasted & loved over the years, silently wishing I had the knowledge and creativity to just put together as simply and seemingly so easily as she always does. Accompanied with her homemade aromatic spices of Dukkah and Lavender salt which will come in very handy with my new years commitment (more on that next post)
I have heard it said many times that our children teach us many things.  This I have found to be true.
My daughter has taught me strength, resilience and how to follow your true 'North Star' – she is a light and inspiration to me.  Thankyou Melly from the bottom of my heart for your most precious gift xx
 What I love about Christmas…
I love beautiful paper cards and decorations you see only at Christmas time
I love being involved in buying presents for a stranger who's face you will never see unwrapping your gift but know in your heart there will be smiles
I love beautifully decorated Christmas trees
I love that my aunties still send me Christmas cards in the mail
I love big large Christmas trees
which dominate
a whole room
And I really love Christmas carols, particularly the ones I used to sing out loud every Christmas Eve with my Mum, Dad brothers and sisters when there was still 8 of us, just like this one which moves me like no other…here is Perry Como singing 'O Holy night' my favourite carol of all…and it always takes me back to that little girl listening to it with her Dad each Christmas Eve…and trumpeting it out with the top of my voice…
I am feeling different this Christmas,
I am feeling calm.
The frantic rush has gone from our lives. I used to still be at a job stressed to the rafters by this stage of the year, adrenalin running high on chocolate and lots of sugar, so tired that the thought of wrapping Christmas pressies filled me with angst as I just didnt have enough time to do it all.
This year although has still had its challenges, I am feeling much different.  For the first time in many years, I am in holiday mode already on the 23rd December, heading to a beautiful day out with special friends at the beach tomorrow, then a peaceful Christmas lunch just around the corner with no worrying about driving in city traffic, still up until midnight wrapping gifts and getting organised…
Now that's a gift our new life has bought us
a gift that I treasure…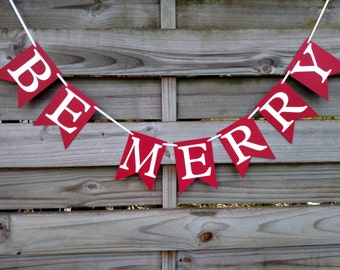 So, from mybeachretreat to your home, I wish you tranquility this Christmas.
Take the time to breathe, put your feet up,
and relax with loved ones…
Merry Christmas!!